Read Time:
5 Minute, 47 Second
The Sony Xperia 5 IV was unveiled the same week as major announcements at IFA, but the global tech event feels more like a coincidence than anything else – Sony launches its phones when they are ready rather than aiming for a specific time of the year. And it really doesn't care what other Android makers are doing.
That's what makes the Xperias recognizable – the flat, rectangular display, the side-mounted fingerprint reader on an OLED flagship, the 3.5mm headphone jack still worn with pride, the microSD slot that lets you load all your FLAC flies. You won't get these anywhere else.
The Mark 4 may be the 5-series model yet and that is coming on the back of a well-crafted Mark 3. In fact, save for the telephoto camera the 2022 model is much better than last year's Xperia 5.
While it's not a Compact, we do enjoy the phone's slender profile – just 67mm wide, a millimeter narrower than last year. And it is a millimeter shorter, while keeping the same 6.1" 21:9 display measurements.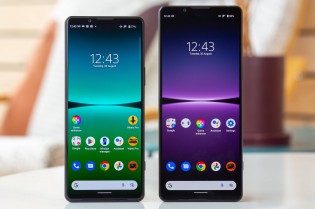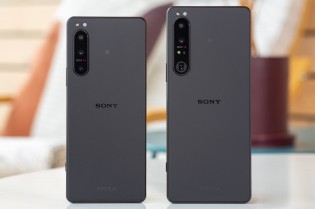 Sony Xperia 5 IV (left) and the Xperia 1 IV (right)
Impressively, Sony managed to fit a 5,000mAh battery in the smaller body (up from 4,500mAh). The Galaxy S22 (3,700mAh) and even the Zenfone 9 (4,300mAh) can only look on with envy. This helped the phone improve on the endurance of its predecessor, lasting 116h in our standardized test. Sony has excellent features for keeping the batter healthy too.
And if the extra capacity wasn't enough, this is the first Xperia 5 with wireless charging (something that was exclusive to Xperia 1 models until now).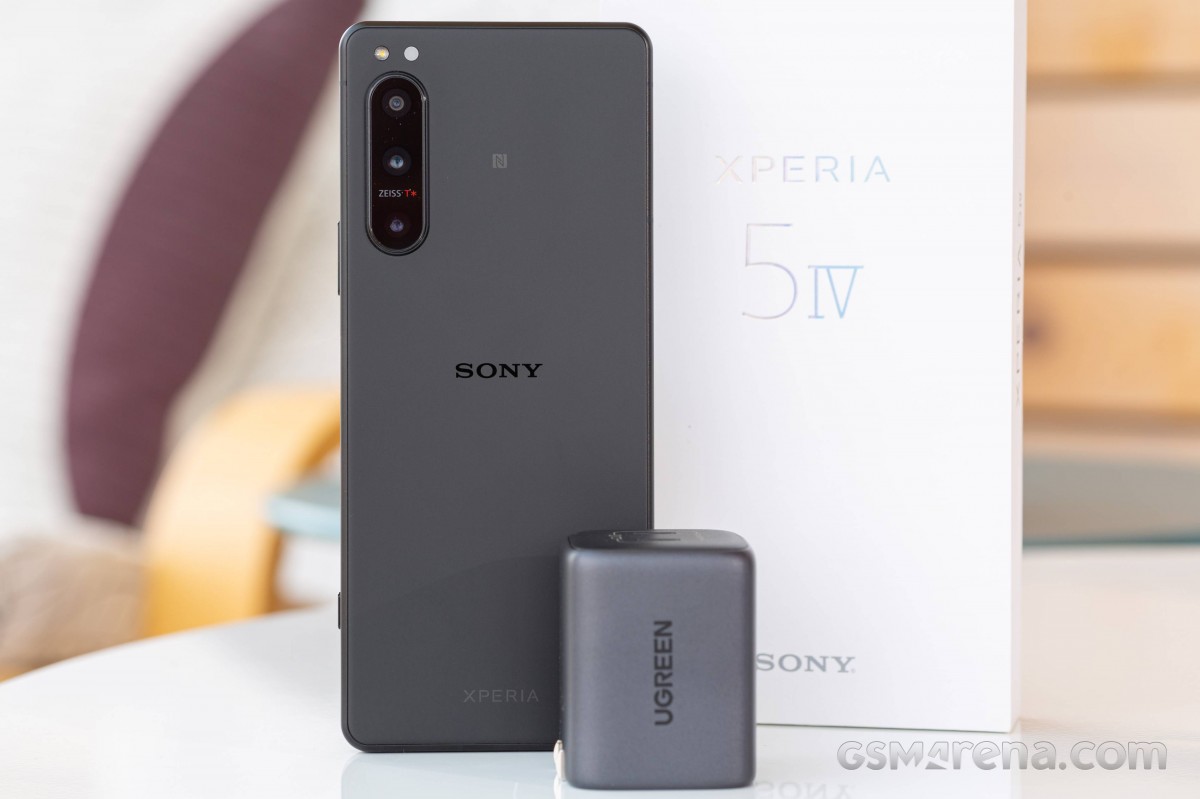 We had to use our our charger and USB cable for the Xperia 5 IV
The 120Hz OLED display still measures 6.1" in diagonal and has 1,080 x 2,520px resolution. However, the new panel is 50% brighter and it is guarded by Gorilla Glass Victus (the back is as well).
We're not sure why Sony chose the older Snapdragon 8 Gen 1 chipset to power the Xperia 5 IV. The revamped 8+ Gen 1 runs cooler, which would have benefited the petite flagship as it struggles with sustained performance – in our tests it started thermal throttling after 5 minutes. Still, for short bursts of activity this phone punches above its weight.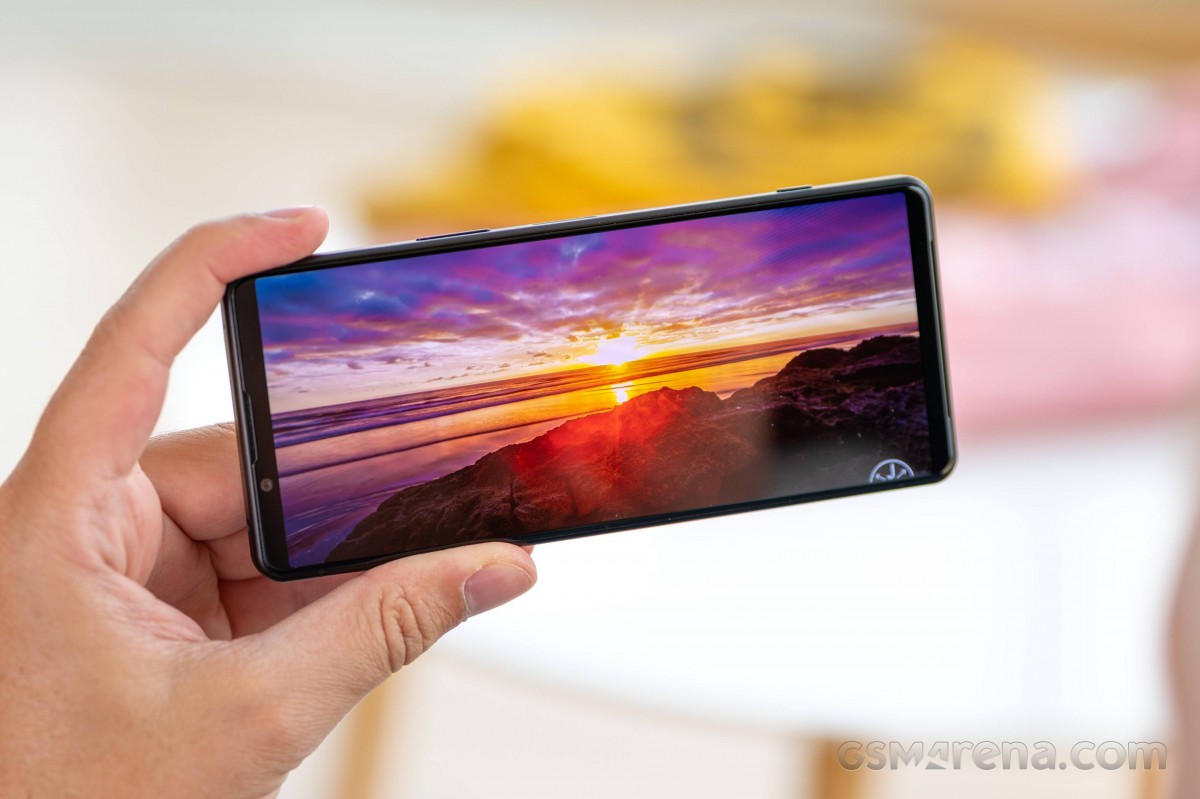 Moving on to the camera, Sony is sticking to the triple 12MP setup, however, it used upgraded sensors that support 120fps readout. This means it can capture 4K @ 120fps video with all three cameras as well as faster operation of the autofocus system – Eye AF and Real-Time Object tracking are available on all three modules.
The selfie camera improved as well, moving from the 8MP sensor to a slightly larger 12MP sensor, which also increases the video resolution cap to 4K at 30fps (up from 1080p @ 30fps). The one thing keeping it from perfection is the lack of autofocus.
The one thing that we're not quite sold on is the new telephoto module – with only a 60mm lens you don't get much magnification and the focal length is fixed. The Mark 3 could switch between 70mm and 105mm, the Xperia 1 IV added smooth zoom, which we expected the 5-series model to get as well. It did not. Also, the sensor in the tele module is smaller (1/3.5" vs. 1/2.9" on the 5 III). The new tele module is fairly capable, but we still don't love the downgrade.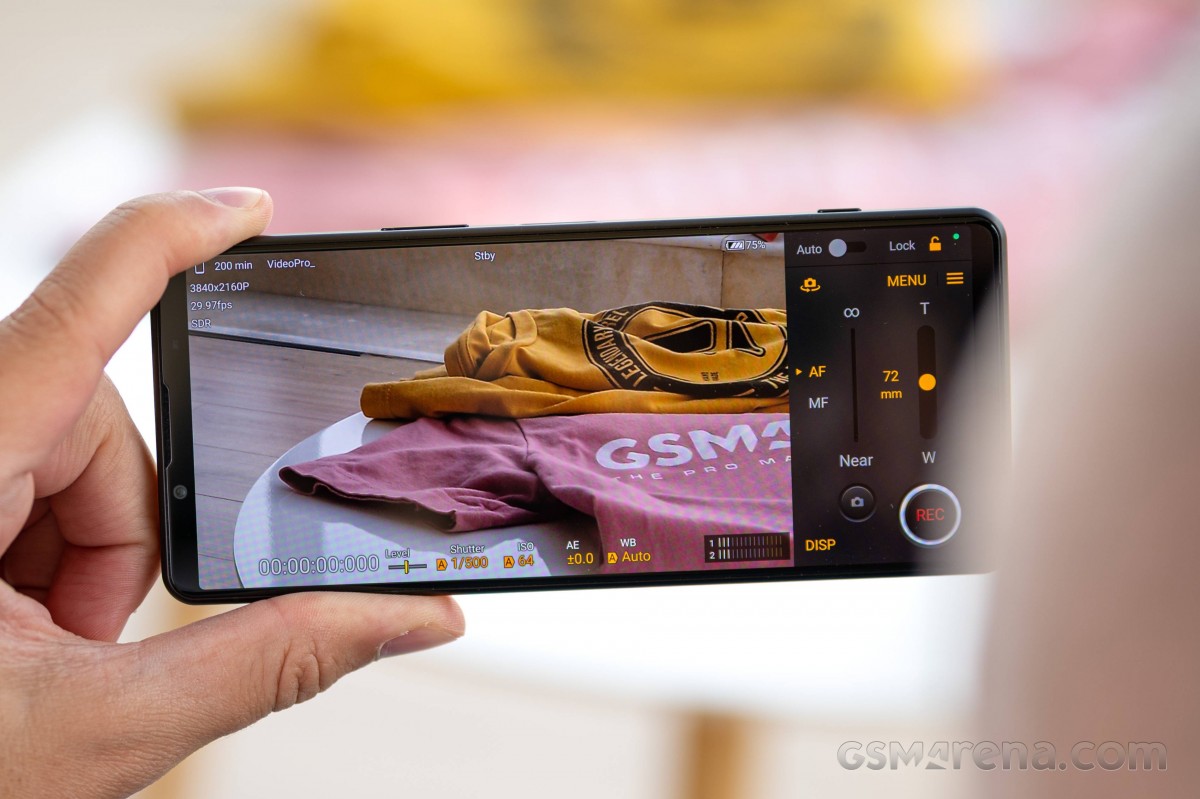 Overall we were very impressed with the Sony Xperia 5 IV, check out our review for more details. And don't miss our video review.
There are a few flaws in this otherwise standout phone, but as we're about to discuss, the competition has more. Before we get to that, keep in mind that the 5 IV is a $1,000/€1,050/£950 phone if you're getting the 8/128GB model (coming later this month).
The Asus Zenfone 9 is the most direct competitor – small-ish, pure Android, no-nonsense approach. It does have the faster 8+ Gen 1 chip and a version with 16GB of RAM. It has a 3.5mm jack too, as well as stereo speakers, but it misses out on the microSD slot. This leaves you with 128GB or 256GB storage. Also, Asus tasked the 50MP (1/1.56", 1.0µm) main camera with zoom duties as there is no telephoto lens on board. And, as mentioned earlier, the battery is smaller (4,300mAh) and it lacks wireless charging.
Like Sony, Asus is only promising 2 Android updates, which isn't much for a capable flagship. That said, the 8/128GB Zenfone 9 only costs €800, even the 16/256GB unit is €900 – a far cry from Sony's demand for €1,050.
If you want a relatively small phone (well, relative to the 6.5+ inch crowd) with long software support there are two options. For Android that is the Samsung Galaxy S22. It is 10mm shorter and 3.6mm wider than the Xperia and weighs a few grams less. You will be getting 4 OS updates (and an extra year of security patches), but you better bring some Bluetooth headphones (or at least a USB-C adapter). And the small 3,700mAh batter falls short in terms of endurance rating.
The Galaxy S22 has an MSRP of €850 for an 8/128GB unit, but you may want to spend an extra €50 to get 256GB storage as there is no microSD slot here. Also keep in mind that you are looking at an Exynos 2200 chipset in Europe and a Snapdragon 8 Gen 1 in most of the rest of the world.
Apple offers even better software support than Samsung (and Google, for that matter). The iPhone 13 Pro is slightly larger than the S22, making it 4.5m wider than the Xperia (and just over 9mm shorter). It weighs 32g more and you're going to feel that.
The 13 Pro also has triple 12MP cameras on the back (that can do 4K @ 60fps), but if you are patient you can get the upcoming iPhone 14 Pro a few weeks from now. That one will allegedly have a 48MP main and a new ultra wide camera.
The iPhone 13 Pro starts at €1,150 for a 128GB unit, these things aren't cheap. Rumor has it that the 14 Pro will be slightly more expensive too.
Alright, time to vote – who will pick up a Sony Xperia 5 IV when it becomes later this month?
PS. if you're having trouble voting using the poll widget above, try casting your vote here.