Read Time:
1 Minute, 22 Second
The Honor 70 launched in stores in Europe this Friday, while the Honor Pad 8 and MagicBook 14 (Intel 12th gen) went on pre-order. But last week's poll was focused on the phone and the results from it are… mixed. It really depends on where in the world you are.
In Europe (the UK specifically) the phone starts at £480 for an 8/128GB unit. Many commenters see that as pricey for a Snapdragon 778G+ powered phone – some compared it to the £400 Nothing Phone (1), another 778G+ handset.
Also, the Honor 70 is billed as a camera phone (and the specs confirm it), though it has a specific style that is not for everyone – the company calls it a "vlog camera", but some of our readers would have been happier with a telephoto camera instead of a focus on vlogging (for what it's worth, the Nothing phone doesn't have a tele camera either).
A commenter from Malaysia tuned in – the Honor 70 launched there a couple of weeks ago – and said that the phone is actually quite competitive. And it really is as it starts at MYR 2,000, which converts to £385. That's more palatable for a 778G+ phone that lacks features like OIS, stereo speakers, wireless charging and other goodies that some of its competitors offer.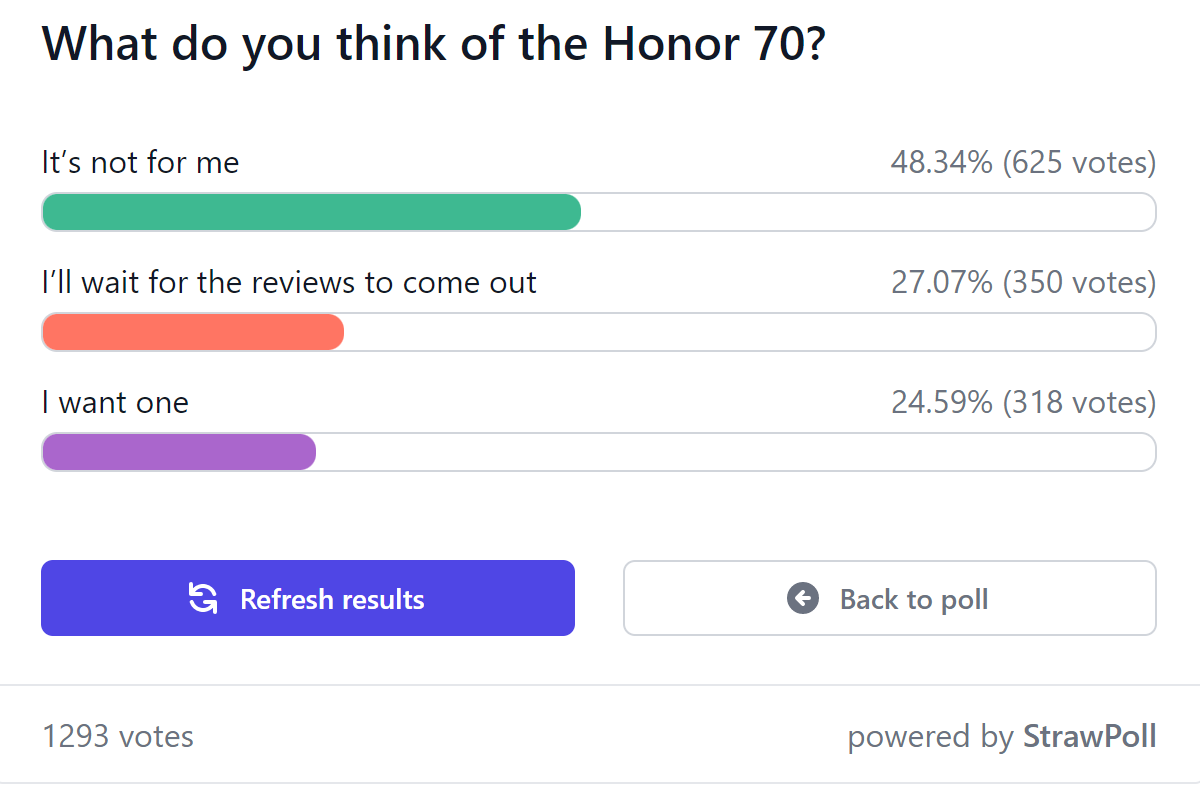 Ultimately, a quarter of voters like what they see and will consider buying the Honor 70. Another quarter of people who participated in the poll say they are waiting for the reviews – well, they are in luck our Honor 70 review is already out.