Read Time:
1 Minute, 26 Second
It seems that leakster Ice Universe has gotten his paws on a Samsung Galaxy S23 Ultra prototype and has shared a camera sample. Work on the phone is clearly not complete yet (it won't launch for another few months), but the results are already promising.
The S23 Ultra will be Samsung's first 200MP phone, using a sensor developed by Samsung itself. However, it won't be one of the 200MP ISOCELL sensors we have seen already (HP1 and HP3), but a new design (1/1.3", 0.6µm, says the leakster). Also, it apparently will support a 50MP mode (instead of just 12.5MP and 200MP as originally claimed), but that mode is still under development.
Here is a crop from photos shot by a Galaxy S23 Ultra and an S22 Ultra (upscaled 16x). The new phone produces a much sharper image and is able to resolve the tightly packed parallel lines, while the current model blurs them together. Note that AI-based image enhancements were disabled for this shot.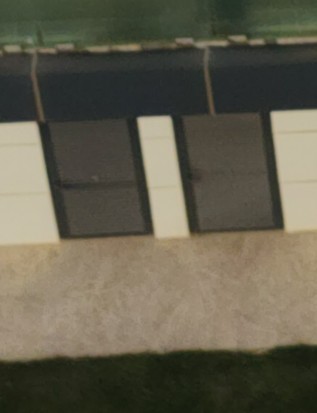 Comparison shots: Samsung Galaxy S23 Ultra • Samsung Galaxy S22 Ultra
Moving on from the main camera, the Galaxy S23 Ultra is expected to keep the old telephoto cameras of the 2022 Ultra. However, improved image processing will deliver better image quality, according to the leakster (who hasn't backed up the claim with photos yet).
Again, the Samsung Galaxy S23 Ultra is months away from the market (it is expected in January or February) and Samsung typically keeps rolling out camera updates after launch, so consider this just a preview of what the new Ultra will be capable of.